Firstly we would be delighted to look after you on your big day, this of course can be any event from Business events like
an AGM, Wedding, CP, Birthday, Baby shower, Black tie and charity events  the list goes on……. but thanks for visiting the site.
We are not the cheapest by any means but we have learnt to understand that clients these days want a very personal confidential service.

We work nationally and also within Europe for specialist events and specialise in Civil Partnerships and Weddings.
---
BESPOKE WEDDING SERVICE

We offer a very bespoke wedding service which gives an all inclusive arrangement with no extra fees etc. other than working beyond midnight which is charged at £45 per half hour.

Read –

"How To Choose Your Wedding Music"

at Sundial Events Reading Room
PRICING
We normally command well over £795 for private clients and the below services are all included. We often work with bands so this is no problem at all
PREMIUM SERVICE OFFER

At present we can offer a Premium service for 

£565, 

 and for this you will be treated with the exact same service we offer all our premium clients. This can be done by sending you a voucher on request. These are limited each year and this is applied on a first come first serve basis.

View or download our Contract document HHCS Contract 2018
---
HIGHGATE HOUSE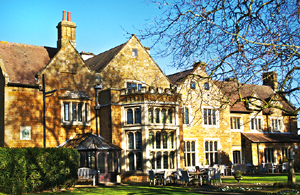 For a number of years now Bob has been working for the exclusive Highgate House Venue. If you are planning on having your event at this location at present a fixed price agreement is in place so please contact us for further details.
DISCOUNT
Bob also offers a further
5% discount
to all Blue light services, NHS included (proof will be required warrant card etc) The Judiciary, (all levels) and all clients linked and working for a Registered Charity (Paid or volunteer work) in addition to any other current offer presented.
CHARITY
Our Company currently support McMillan as a charity, but we do offer two further charity based events free of charge each year (request details please)
The price includes: 
A pre meeting at your home, work or any other address within the UK  at no extra cost, whatever the location to discuss your exact requirements at least 6 weeks before the big day.
We can pre prepare all wedding ceremony music for your service and will produce this in order and on CDs so all that needs to happen is press play and go!
This CDs will be yours to keep.
Music of your choice for the wedding breakfast all pre mixed just again all on CD so just press play and go.
Live smart professional DJ from 7:30 until midnight producing live mixed music and lights.

DJ will be supported by your very own dedicated MC to carry out any such functions cake cutting etc from 7:00pm.

All this is included in the price.

 

Clients are presented with a DJ and MC who are CRB checked (request for verification)

First aid authorised.

Suited at all times and play

EXACTLY

what you request.

The equipment used is refreshed constantly and business continuity plans ensure guaranteed delivery at all times.

Health and Safety compliance at all times and no use of alcohol/Smoking etc permitted/used.
We offer a complete
FULL
refund if not satisfied and this is detailed in writing in our contract. We have never had any such claim to even consider hence why we ensure this always remains in our contract and commitment to you.
Please note your DJ does NOT use mass produced simple software via laptops which is used by many as plug and play.
You are selecting a truly professional qualified Club experienced DJ who plays all his music live and mixes every single track played by hand.
We can provide a Master of Ceremonies role during the day if required. This is a flat fee of £350.00
---
A small deposit is needed to secure our services just hit the reply button with your request and we will send you confirmation and a contract within 24 hours, you need to do nothing more, just file the papers and Bob or the MC allocated will contact you both 6 weeks before the big day. We don't want you to worry about this aspect at all, as all will be sorted for you as per your own personal instructions.
View or download our Contract document HHCS Contract 2018
---
Hope this information helps, so if we can look after you please contact us.
We can also offer a lovely stocked sweet cart at 40% less than other companies 

IF 

you secure our DJ services.

You will note on this site we offer very few links to other suppliers, we will only add these IF we are 100% satisfied they believe in our concept of bespoke calls for service so if you do hit a link be assured we trust them completely to support this aspect of your event.